My pledge

to all clientele

as your Realtor is to render a professional and proficient Real Estate transaction through commitment, communication, technology and integrity.

The highest client compliment I receive is your direct referral of friends and family.
Thank you for your trust.

Paul Spartos - Realtor Serving all of California & USA
Base Office: Tarbell Realtors Riverside, CA Mission Grove Plaza
Local Real Estate specialist in the Southern California, Huntington Beach & Riverside markets.
Team Spartos is now seeking new Real Estate clients, all property owners ready to list for sale or lease, all buyers ready to buy and invest in Real Estate. We are market focused in Huntington Beach and Riverside, CA. Including but not limited to Garfield, Yorktown, Adams, Newland, Down Town HB, Sea Cliff, Edwards Hill, Orangecrest, Woodcrest, Alessandro Heights, Canyon Crest, Mission Grove, plus all of the many California Real Estate markets. Please text or call today so we may set your Client/Realtor interviewappointment at any Tarbell Realtors office or Paul will travel directly to you. Interest rates are still incredibly low. The time, to buy, sell or re-finance is now!
Nice n Easy. 1-888-377-1171 Text/Call/Referrals
PAUL SPARTOS - Realtor in Huntington Beach, CA
About Huntington Beach, CA
Note: Use the back arrow only to return to this web page.
Click here for city-map of Huntington Beach, CA
click here: Huntington Beach, CA Housing Dept.lick here: Huntington Beach, CA Housing Dept.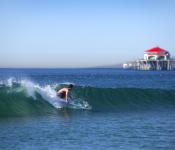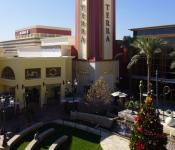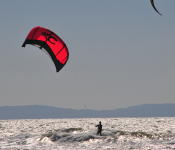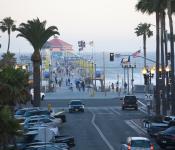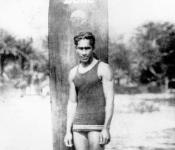 Huntington Beach is a seaside city within Orange County in Southern California. It is bordered by the Pacific Ocean on the west, and has been long known for its long 8.5 miles of beautiful beach, mild climate, and excellent surfing. Surf, sand, sun and subtle sophistication encapsulate what the City of Huntington Beach is all about.
The California lifestyle is synonymous with Huntington Beach. Dick Dale & the Del-Tones is classic HB surf music. Ocean swells, endless sunshine and a fleet of bobbing longboards, killer sticks have played an instrumental role in earning the city its well-deserved nickname. Nothing epitomizes the California surf culture more than HB. Boasting some of California's widest, cleanest, and safest beaches, the unofficial dress code has become a mix of wet suits, bikinis, flip flops, and shorts accessorized by volleyballs, surf boards, fishing poles and beach towels.
Huntington Beach offers residents a charming community with ideal weather, a diversified economy overflowing with good jobs, a wide variety of housing, an excellent educational system, boat marinas, numerous parks, and epic waves. The City of Huntington Beach is located along the Southern California coast in Orange County, 35 miles south of Los Angeles and 90 miles north of San Diego. Named for railroad magnate Henry Huntington who orchestrated its development, the city is now an epicenter of activity and entertainment with wide, sandy beaches.
Nice n Easy. 1-888-377-1171 Text/Call/Referrals
PAUL SPARTOS - Realtor in Riverside, CA
About Riverside, CA
Note: Use the back arrow only to return to this web page.
click here: Maps for the City of Riverside, CA
click here: Riverside, CA Housing Dept
click here: Riverside, CA Down Payment Assistance
Riverside takes great pride in its neighborhoods! Community quality of life is affected by many things from the level of resident involvement to the affordability of the homes to the types of amenities offered in each neighborhood. Riverside's neighborhoods offer unique and distinctive living environments to meet the needs of all its residents. There are neighborhoods with brand new housing tracts to historic neighborhoods and everything in between. If you are looking to move to Riverside, a new resident or long-time resident, we encourage you to learn about all of Riverside's neighborhoods and the great things they have to offer such as schools, community facilities and shopping.
Think REAL ESTATE Think SPARTOS!
PAUL SPARTOS - Realtor
CalBRE #01869650
Text/Call/Referrals
+1(888)377-1171